Hop business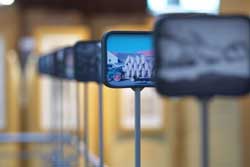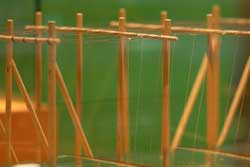 Hop will finally become "Green Gold" with the help of hop merchants and brewers:
At the beginning of this department, visitors will find the oldest preserved "hop ballot press", year of construction 1880, ready to be operated for demonstrations. One of the museum's special treasures is its collection of old hop weight notes.
The destiny of many hop merchants' dynasties has almost been forgotten. Parts of a hop merchant's dining room interior testify to esteem and prosperity of past days.
The ups and downs of hop prices have always been part of the hop business. Visitors can decide about "fate or fortune" by playing the interactive hop roulette.
Last but not least, hops are used for brewing. Old films, 3D pictures and an interactive tour through a brewery will introduce you to the activities of a brewer.